Way has a wide selection of computer books for those that can self teach. For everyone else, we have unique programs and computer classes.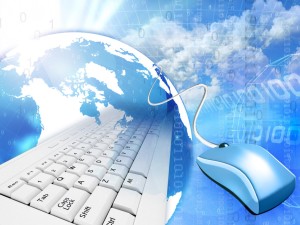 One-on-one Technology Help
Way offers one on one technology help.  Our staffers can help you learn more about any technology issue that may be confusing you, including: your laptop, software, tablet, phone, email, ebooks, audiobooks, and more.  These sessions are 30 minutes in length and completely free, but are by appointment only.  You can book an appointment by visiting our online calendar or by calling 419-874-3135 x 119.
Technology Workshops
Way presents technology workshops throughout the entire year. You can find a list of all of our programs here. You can see a calendar of just technology workshops here.
Computer Classes
Way also repeats a series of hands-on computer classes throughout the year. This series occurs approximately 5 times each year. Currently scheduled computer classes are listed below; follow the links to sign up once events are open. As of September 29, 2021, protective face coverings will be required for all in-person programming.
Saving and Finding Your Files
Thursday, November 18th @ 10:00am
Learn how your computer is organized, including files and folders, and discover how to find what you're looking for.

One-on-One Tech Help
Way Library is again offering one-on-one in-person tech help. Appointments can be scheduled in 30-minute intervals on Tuesdays and Thursdays. Appointments can be scheduled at the following link: https://waylibrary.libcal.com/appointments/techhelp. As with all other in-person programming, protective face masks will be required for all One-on-One Tech Help sessions.